Did you know there are two different ways to create a Google Calendar event from Gmail? Both are easy to do but you do end up with different calendar events
This is fascinating to me (because I'm a Google Calendar nerd) – but there are two ways to create a Google Calendar event from within Gmail, and they each create a different type of event!
Event type one – meeting with someone
So here's an email from my alter ego asking if I'd like to catch up at some point.

I'm thrilled at the idea so I decide to create an event then and there. So I click on the email and from the 'More options' (3 vertical dots in the menu bar) I select 'Create Event'.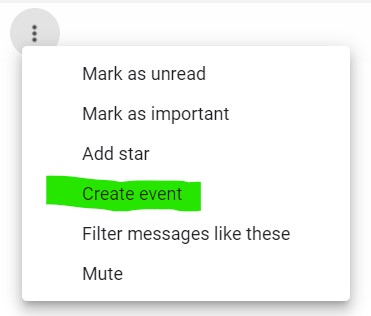 A new calendar tab will now open with today's date and a time in the not too distant future already filled in. Google Calendar will have also entered the email subject as the event title and added both myself and my alter ego as guests – so very clever!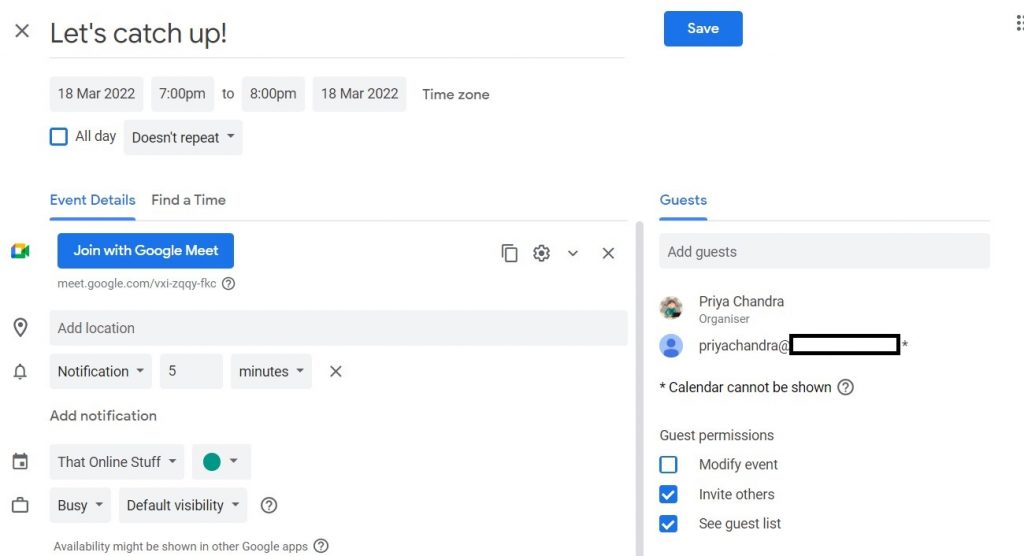 So now, once I've changed the date and time to something a bit more suitable, I can save that event and the invitation will be sent off immediately.
Event type two – just an event on your calendar
How To Create a Google Calendar Event Template
How Do I Suggest A New Time in Google Calendar
The other option is to just create an event on your calendar rather than creating a proper meeting with the other person. So, in this instance I open the email and then click on the calendar icon in the Gmail sidebar.
Then I click on the time (and or day) when I want to create the event and the details of the email will be added, just like in the other option but this time I'm the only guest. In the below image I've changed the default event title from the email subject to something a bit more meaningful for me.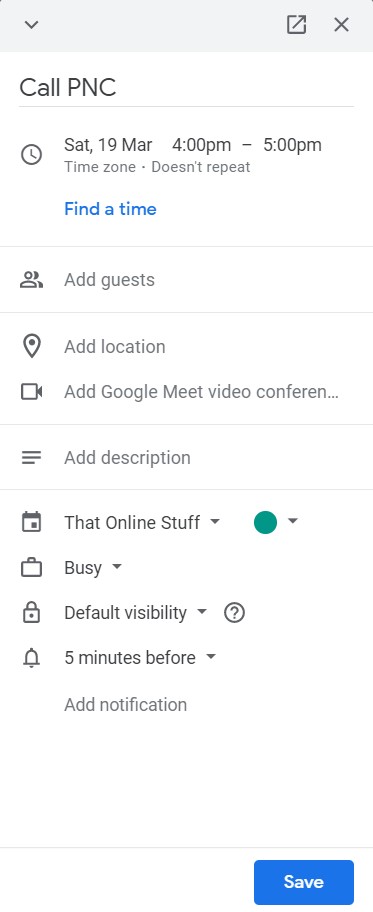 Then click on 'Save' and the event will be added to your calendar as per normal.
And there you have it – two different ways to create events from Gmail depending on what you want to achieve:
a meeting with the person who emailed you
an event on your calendar that's just for you
Tip for young players – both of these methods can only be done using a computer. There's currently (sadly) no way to create events from the mobile Gmail app.
Get more usable and practical advice
Learn how to tap into the full potential of Google Workspace on your own terms, at your own pace, without neglecting your actual business.
Sign up for the weekly newsletter. Published every Sunday night to set you up for the week ahead. Designed and written by a small business owner for small business owners.
How to create a Google Calendar event from Gmail